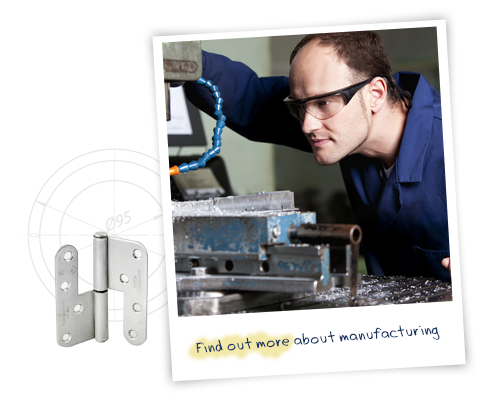 We manufacture our own hinges
Nico have a wide and varied range of products to suit several markets. For over 140 years we have been associated with hinge manufacture, and we have been producing window hardware since the 1980's.
With controlled production and innovative design we go all out to provide the quality, user friendly products our customers want. We have unique product ranges which are immediately identifiable as Nico items – reliable, well designed and fit for purpose. Wherever possible we have independent assessments of our hardware complementing our own in house testing, and details of these accreditations can be found on the relevant product pages. Most items are held in stock and those with a lead time are clearly identified as such, eliminating customer concerns over delivery dates and availability. It is always our aim to supply quality products on time.