Dedicated to Quality
Because we at Nico design and make the products we sell we understand them completely. Our order processing is smooth and efficient because our staff know the product behind the part number. Both internal and external staff can answer questions quickly and correctly and have the immediate backup of the UK factory producing the parts. Our fitting and maintenance guides can provide worthwhile training on how to install and maintain our products, and our technical section provides useful backup material and product selection details.
Contact Us
Can't find what you are looking for?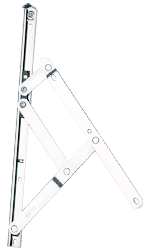 Please contact our team and we'll be happy to help you.
Tel:+44 (0) 1255 422333
Fax:+44 (0) 1255 432909
Email:sales@nico.co.uk

Nico Manufacturing Ltd. Oxford Road Clacton-on-Sea Essex United Kingdom CO15 3TJ
Office opening times are Mon – Fri 8.30am-5.00pm (GMT)