Egress Easy Clean Friction Hinge Operating Guide
Here is some guidance on how to use the Nico Egress Easy Clean Friction Hinge
The Nico Egress Easy Clean Friction Hinge does not require the operation of any buttons or catches and has an easy mechanism from the Egress to the Easy Clean function. Follow the steps below to clean external surfaces.
1. The window opens initially to an egress position
2. Open the window fully to release the top and bottom catches on the hinge.
3. Using both hands, hold the upright frame and slide the window evenly across (from A to B) from the OPERATING POSITION to the CLEANING POSITION.
4. The window is now in the easy clean position
5. To reset the window hold the upright frame and slide evenly back (from B to A) to the original OPERATING POSITION, ensuring it is fully pushed back against the stops in direction A.
6. Close the window in the usual manner using the handle. There should be no need to use force.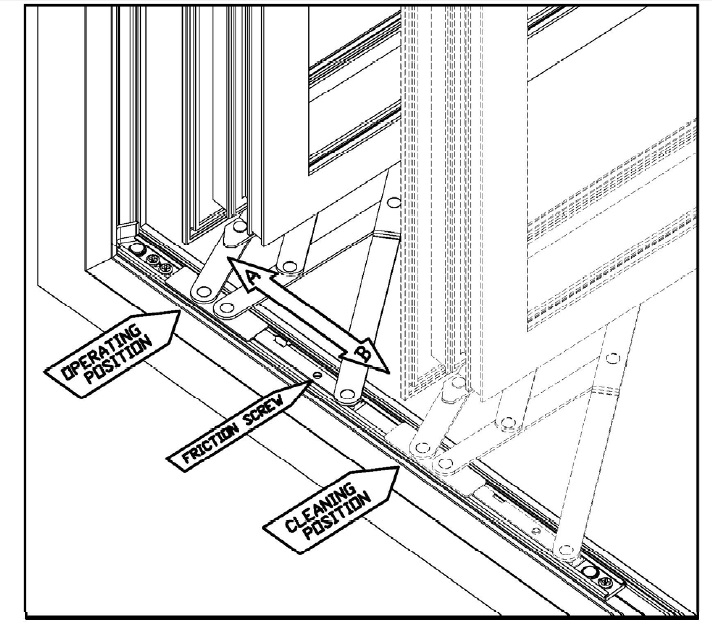 Useful Maintenance Checks
1. Make sure the channel section is free of debris.
2. Adjust the friction screw on fitting and thereafter as appropriate to ensure optimum performance.